Supex PU 25, Polyurethane sealant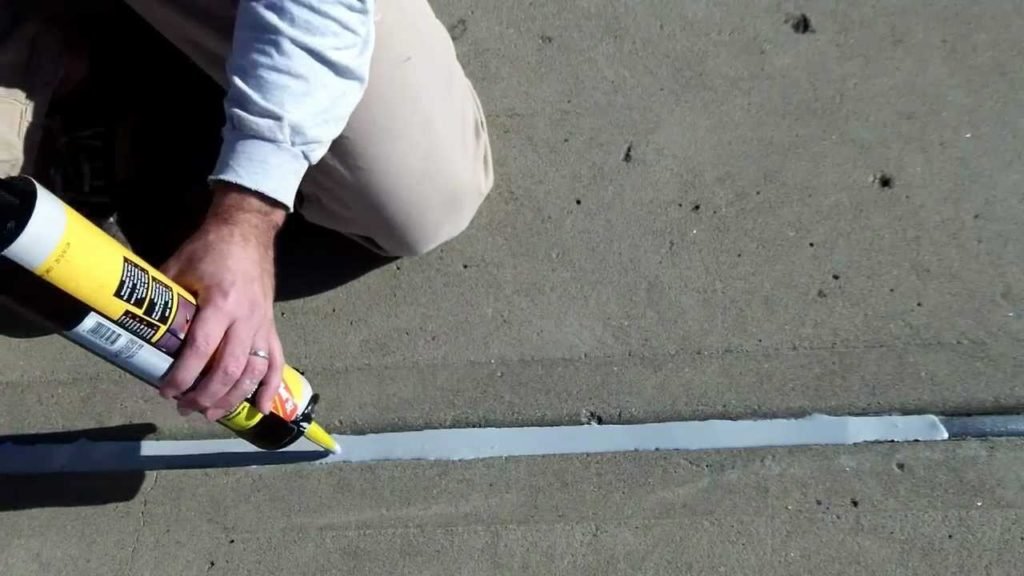 Polyurethane sealant PU 25 is made for India in Europe. It is an organic material used for sealing and bonding. Its properties like resilience, flexibility, bond strength, UV resistance, hardness etc can be modified as per application requirements.
Used in joints between prefabricated building elements, in joints of rainwater collection pipes on roofs and in rain gutters, insulating joints between precast concrete blocks and sealing of joints of aluminum pipes in HVAC (ventilation) sector.
Especially used in automotive industry, in the manufacture of vehicles, in the sealing of metal structures such as containers and trucks, in the manufacture and installation of air conditioning in HVAC systems, in order to reduce vibration and provide sealing in metal sheet joints.
Supex PU 25, polyurethane sealant developed for India, is a high-quality multipurpose non-sag one-part Polyurethane sealant that cures on exposure to atmospheric moisture to form a durable elastomer. Supex PU 25 has been especially developed for Indian subtropical conditions. Most suitable in high temperature & extreme humid conditions. Usage mostly in Bonding & sealing for Bus Body, Rail Coaches, expansion joint sealing and other automotove / construction applications.
Technical Data 
               Chemical Base:                                                             Polyurethane
               Curing Mechanism:                                        Atmospheric Moisture
             Specific gravity(DIN 53479)                         1,15 ± 0,03 g/cm3
              Tack free time:                                                      60-90 min.
               Cure Rate                                                                2 mm/24 hour
              Hardness (ASTM D 53505):                         40±5 Shore A
              Elongation at Break(DIN 53504):             ≥ 500%
               Modulus 100 % (DIN 53504):                       >0,4 Mpa
              Tensile Strength:                                            10  N/mm
Characteristics of Supex PU 25
Reacts with moisture to cure
Characteristics: High gap filling , High Bonding strength , Flexibility , Chemical Resistance , Paintable
Bonds well to a wide variety of substrates
Overpaintable and has non sag consistency
Suitable for making permanent elastic seals of high adhesive strength
Vibration and sound dampening properties
Excellent resistance to many chemicals
Developed specifically for automotive and bus industry, bodywork & container applications
Good resistance to ageing & weathering – thus, suitable for indoor and outdoor applications
Sandable & over-paintable with many water, solvent based paints
Uses of Polyurethane sealant Supex PU 25
Sealing & Bonding in automotive industry
 General coach-building, caravans & motor-homes assembly as well as repairing
 Thermal & acoustic insulation technology in refrigeration, air-conditioning
 Suitable substrate materials include timber, metals, particularly aluminium, sheet steel, metal primers, paint coatings, ceramic materials as well as plastics
 Joint sealing for construction applications, Eg: expansion joints
Typical Automotive applications  with PU sealant
Roof sealing, roof bottom sealing for mica bonding
Roof gap sealing
Side panel 
Floor bonding with plywood
Dash board bonding
Plywood bonding in Driver's cabin
Rear FRP & FRP bumper, front FRP 
Battery box sealing
FRP staircase sealing 
Skirt panel bonding
Gaps between window frames
Plywood to steel structure 
ABS to frame 
PU 25 is used in Elevator, Escalator  metal to metal bonding applications, Eg:  panel stiffner bonding
Typical Construction applications with PU sealant 25
Expansion joint, concrete joint sealing, precast structure joint sealing 
Gap sealing 
sealing wall cracks 
Sealing tranistion joints  
Sealing gaps between window frame and wall, door frame and wall gap filling 
How to use Polyurethane sealant, India
Before application, make sure that the surface is free from dust and grease. This will otherwise inhibit the process of application of the sealant.
We recommend that you conduct a preliminary compatibility test before proceeding to use the sealant for its desired purpose.
Apply the sealant evenly. If required, use masking tape to mark the areas of application. Before it cures, make sure to remove the tape.
The ratio of the joint width to the depth ratio should be 2:1.
Further, it is recommended to use a backup material if you feel like joint adjustment is required.
You may use backer rods and bond breakers to facilitate the adhesion. It should adhere only to two surfaces of the joint.
Take care to follow the standard industrial application procedures. Clean the fun after use before giving the sealant time to cure.
What are the advantages of using Polyurethane sealants?
Polyurethane sealants offer many advantages, primarily versatility. PU sealants can be formulated into different kinds of products for a variety of applications, especially in large infrastructure construction projects. They can be used in various joints, such as expansion and deformation joints in the construction of buildings, tunnels, bridges, roads, and subways, as well as building projects for airports, railway stations, and power station projects.
PU sealants can also be designed for smaller application projects such as basement waterproofing, window and door installations, and swimming pool sealing. Sealants of different kinds have separate application areas and can be specified correctly based on project requirements and demands.
PU sealants offer strong bonding to wood, metal, and plastic, along with great flexibility (particularly at low temperature), recovery properties, and tear resistance. They rapidly develop strength before complete cure, helping to reduce downtime during application. PU sealants are also resistant in tough environments, both in terms of exposure to temperature extremes and in their resistance to chemicals. They are easily formulated into a variety of colors and can be overpainted after application.
Difference between Polyurethane sealant and Silicone sealant
Chemical difference between silicone and polyurethane
One of the principal differences between silicone and polyurethane sealants is the chemical composition. Silicone is an inorganic substance, while polyurethane is organic. The primary difference between organic and inorganic substances is the presence of carbon. Organic compounds contain a carbon atom. In most cases, a hydrogen atom is also present. Polyurethane is a polymer, which comprises of a series of organic atoms connected by carbamate. Silicone is a unique material because it contains both inorganic and organic compounds. These synthetic polymers comprise silicon and oxygen atoms, which are joined using C-Si bonds. The makeup of the chain exposes the organic elements of the structure to external influences. This is why silicone makes such a versatile sealant. Silicone is commonly used in construction and the development of paint and food products.
When organic and inorganic substances are exposed to UV light from the sun, the way they react differs. Inorganic materials are less responsive to UV rays than organic chemicals. In the long-term, polyurethane, an organic material, will revert back to its natural state in response to UV exposure.
This affects both the lifespan and versatility of polyurethane sealant.
UV exposure & how sealants respond
Chemical composition is an essential consideration when choosing the type of sealant to use. The type of compound will affect its response to UV exposure. Organic chemicals change in response to UV exposure. While inorganic substances are much more stable. The main base polymer used in silicone sealant is a stable compound known as poly-dimethylsiloxane. When silicone is exposed to UV light, the presence of inorganic compounds will prevent deterioration and disintegration. The silica-oxygen (Si-O) bond found in silicone sealants is much more resistant to UV rays than the C-O bond present in polyurethane sealant. The outcome is that silicone sealants are inherently stable and more robust in terms of weatherproofing. It is possible to make polyurethane sealants more UV stable by adding chemicals that are designed to absorb UV light or increase UV resistance.
Lifespan of Silicone and Polyurethane Sealant
Silicone sealants last longer than polyurethane sealants. Typically, a polyurethane sealant will produce effects that last between 5 and 10 years. While a silicone joint could last more than 20 years. The difference boils down to the fact that silicone sealants won't break down as a result of UV exposure. Another consideration to factor in is temperature. Just as UV exposure can alter organic chemicals, changes in temperature can also affect the performance of sealants. If you have a joint, which is subjected to changes in temperature, this can result in contraction or expansion. In this case, silicone sealants are almost always the best choice, as they are more flexible.
Price difference between Silicone and Polyurethane Sealant
There are two main issues to consider when you're weighing up the options of silicone and polyurethane sealants. Firstly, the cost of the material. Silicone is significantly more expensive than polyurethane. The initial outlay may be double if you opt for silicone. The second factor to think about is labour costs. If you plan to do the work yourself, choosing polyurethane may seem like an economical choice. However, keep in mind how much time you'll have to devote to the cause over the coming years.  In the long-term, silicone may represent better value for money even though the initial cost could be significantly higher.
Which type of sealant is best for which job?
Silicone sealants are more versatile and flexible than polyurethane sealants and they work better in most environments. The inorganic composition means that silicone is resistant to UV rays, making it a better option than polyurethane sealant, which will eventually revert back to its natural form. Silicone is compatible with many different materials, including glass, metal and tile, but it doesn't bond well to wood. Polyurethane is often a better option for wood, as it dries hard. This drying process means that it is possible to seal wood, but it does make the job more difficult. As the sealant hardens, it's much more difficult to apply.
It's worth doing some research when it comes to selecting the type of sealant to use. There are lots of different types of sealants, and silicone and polyurethane are among the most popular choices. Both offer advantages and disadvantages. The flexibility, longevity and versatility of silicone sealants often make them the best option. The initial cost is usually significantly higher. The results will last a lot longer. Therefore, this may represent a better, more cost-effective option in the long-term.
Metal to Metal Bonding & Sealing
Metal PU sealant Supex PU 25, polyurethane sealant India, is a one-component, high-modulus polyurethane sealant that cures on exposure to atmospheric humidity. It possesses excellent adhesion to sheet iron, aluminum, stainless steel, lead, copper, ceramic, glass, wood and various plastic materials.
Body construction of cars, containers, caravans etc.
Sealing and bonding of ventilation ducts, gutters and spouts etc.
Sealing of sheet metal seams
For vibration reduction in all type of sheet metal assembly works
Sealing against water, air, gas and dust.
PU sealant

Waterproofing, Stop seepage and leakages

Polyurethane sealant India becomes flexible after curing into rubber like susbstance. Hence it is very useful to fill construction joints with PU sealants. It can take 25% joint movement, hence very effective.
Polyurethane sealant for Reparing Wall cracks, dampness
External wall cracks are common occurance which leads to rainwater seeping in through walls. Solution: Open the wall crack and make v groove , clean the groove, apply PU 25 , wait for curing and finish with paint